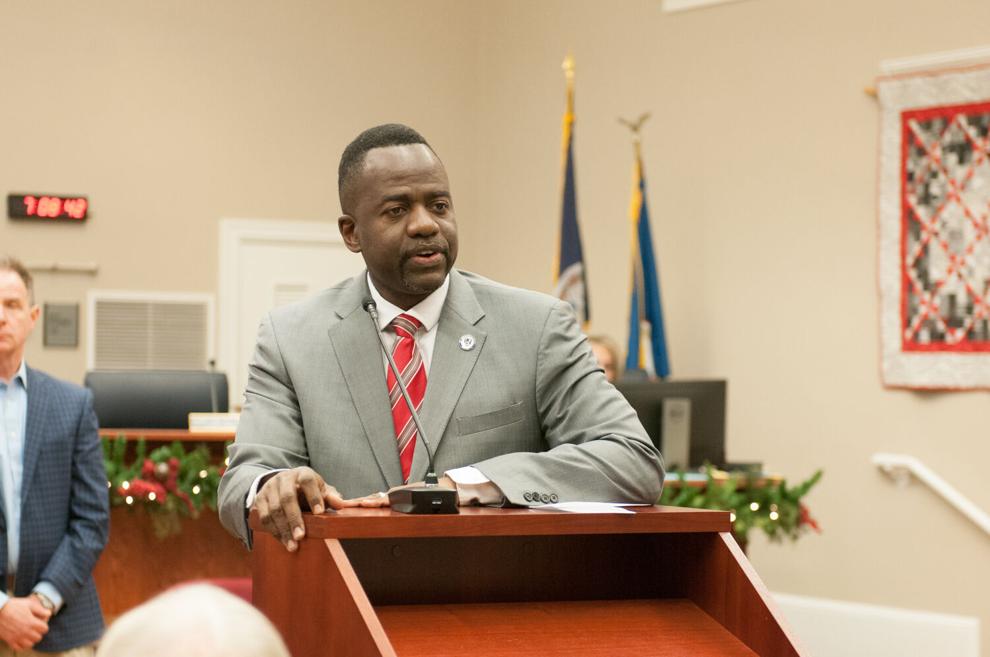 Purcellville last week bid farewell to Mayor Kwasi Fraser, council member Tip Stinnette, and council member Joel Grewe at the town council's last scheduled meeting of the year.
Their terms will end Dec. 31.
Council member Erin Rayner presented the outgoing members with a gift while Fraser and vice mayor Christopher Bertaut said a few words.
"This is my last meeting, so you can all clap if you're glad that I'm leaving," Fraser said to laughs from the audience. "…One of my favorite presidents was Teddy Roosevelt, and second is George Washington. So in the words of Teddy Roosevelt, 'It was a pleasure being in the arena' with the blood, sweat and tears and the dust. Even the failures were spectacular, and the victories were triumphant. And I thank the Purcellville people, the town management staff for enabling me to serve these last eight, actually eight and a half years."
Fraser served four two-year terms as Purcellville's mayor before deciding not to seek reelection this year.