Adam's Bike Park is officially open for public use after a ribbon cutting ceremony took place on Saturday.
More than 100 people including members of the Purcellville Town Council joined Michelle and Jeff Caudill the celebrate the opening of the park, which is dedicated to the memory of their son who died in an accident in January 2021.
Since then, the Caudills have worked with the Town Council and a team of volunteers to open a bike park to commemorate his life. It is located on North Maple Avenue next to the Purcellville water tower and offers a variety of trails and ramps as well as benches for onlookers, and a bike station with an air pump. 
Michelle Caudill shared how meaningful it was to have a lasting legacy in Adam's honor and how thankful she was for the help and efforts of both the Town Council and the volunteers who worked with her over the past year and a half.
"We want everyone to remember Adam. This is Adam's legacy, for his brother Zach, and his best friends Charlie and Gabe. As well as all who love him and for the generations to come," she said. "Saying 'thank you' may not seem like enough, but it comes from the very bottom of my broken heart."
Michelle Caudill, family members, and Town Council members cut the ribbon and watched with smiles and tears as Adam's brother Zach, and his best friends rode the course for the very first time.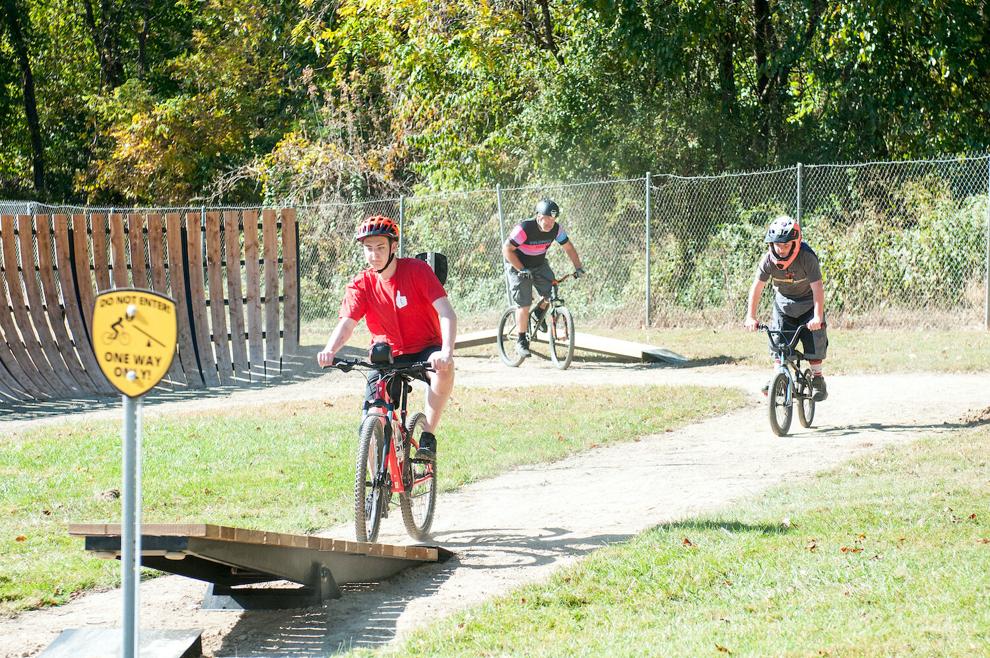 Children of all ages were then allowed to try out the course. 
Adam's grandfather, Richard Stole, shared how much it meant to the family to see the smiles and excitement from everyone around. "One boy said, 'Oh this is awesome! I'm coming here every day!' And that just, you know, makes you believe, because that's what it's all about," he said. 
Following the ceremony there was a special event hosted at Elysium Axe Bar to continue raising funds for upkeep and further developments at the park.
Donations may be made at fnd.us/f1lFVd?ref=sh_AaMn0UJWNMzAaMn0UJWNMz.