Leaders of the Loudoun County Salvation Army got help from former Washington Redskins wide receiver Santana Moss and Leesburg Mayor Kelly Burk to kick off the 2019 Red Kettle fundraising campaign.
Starting this weekend, volunteers will be stationed at 16 locations around Loudoun to collect donations from shoppers. Red Kettle donations raise 33 percent of the Salvation Army's annual budget. 
Last year, $112,000 was raised through the program, Loudoun County Salvation Army Corps Officer Capt. Pradeep Ramaji said. This year, the organization hopes to boost donations to $130,000. That will take a lot of bell ringing from volunteers. Burk said she hopes to get members of the Town Council involved, and there are plenty of volunteer time slots available for residents.
The Loudoun County Salvation Army serves county residents all year long. Ramaji said 83 cents of every dollar donated goes directly to provide services to the most needy of Loudoun, including help for families in crisis, enabling them to be self-sufficient, emergency assistance for rent, utilities and food, youth programs, church services, disaster services, the Canteen Food Truck, the annual Thanksgiving dinner for all, and Angel Tree Toys for children at Christmas. Last year, 1,500 children were served by the Angel Tree program.
The Salvation Army also partners with the Toys for Tots campaign and other holiday programs. Ramaji said he is open to partnering with other civic organizations to help the community.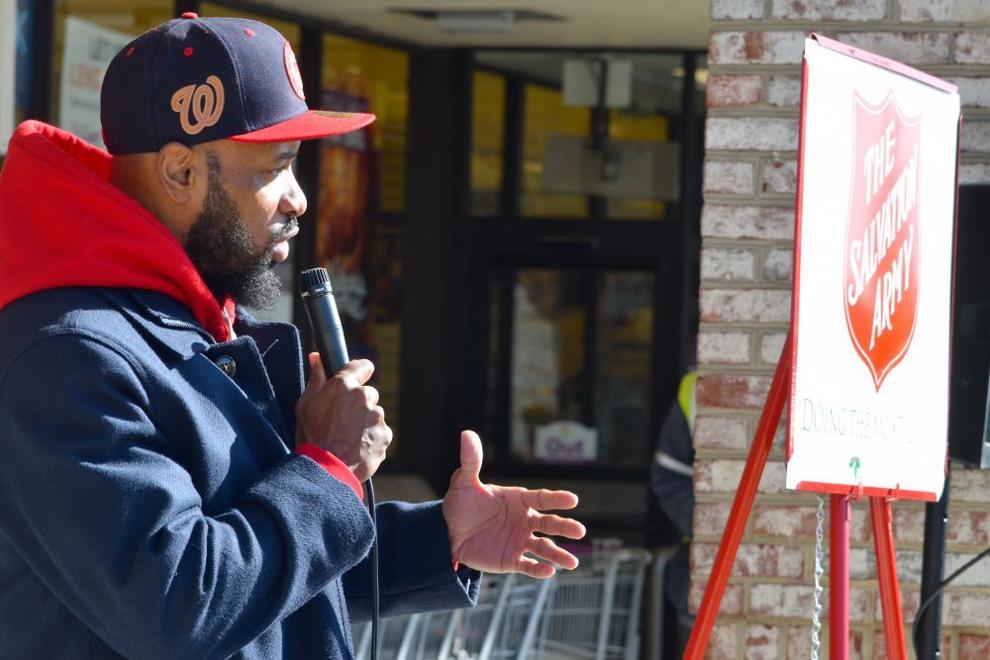 Moss said that as a Loudoun County resident, he wants to help out and get his 89 Ways to Give charitable foundation involved. 
"I have a strong passion of giving. It wasn't something I had to learn about myself. I knew that from day one. My heart has always been that way," Moss said. 
"Through my years of playing ball, this county has been tremendous to me, so I wanted to give back. And then I met some people from the Salvation Army," he said. "I'm honored to have a friendship and a partnership with the Salvation Army."
The kick-off event also included the signing of carols by the Rock Ridge High School Choir. 
Learn more about the program at virginiasalvationarmy.org/loudouncountycorps or on the Loudoun County Salvation Army Facebook page.
To sign up to be a bell ringer, go to bit.ly/kettlebell2019.