Ford's Fish Shack opened its doors and kitchen to eighth grade classes this week to give them a behind-the-scenes look at what it's like to work in a restaurant.
Students in the Family and Consumer Sciences (FACS) classes at Belmont Ridge Middle School received hands-on training in knife safety, food safety and preparation, sanitation, and customer service from staff at the Lansdowne restaurant. 
Teacher Kelly Merritt said she likes to take her students on field trips into the community so they can see the skills she is teaching in the classroom in action in the real world.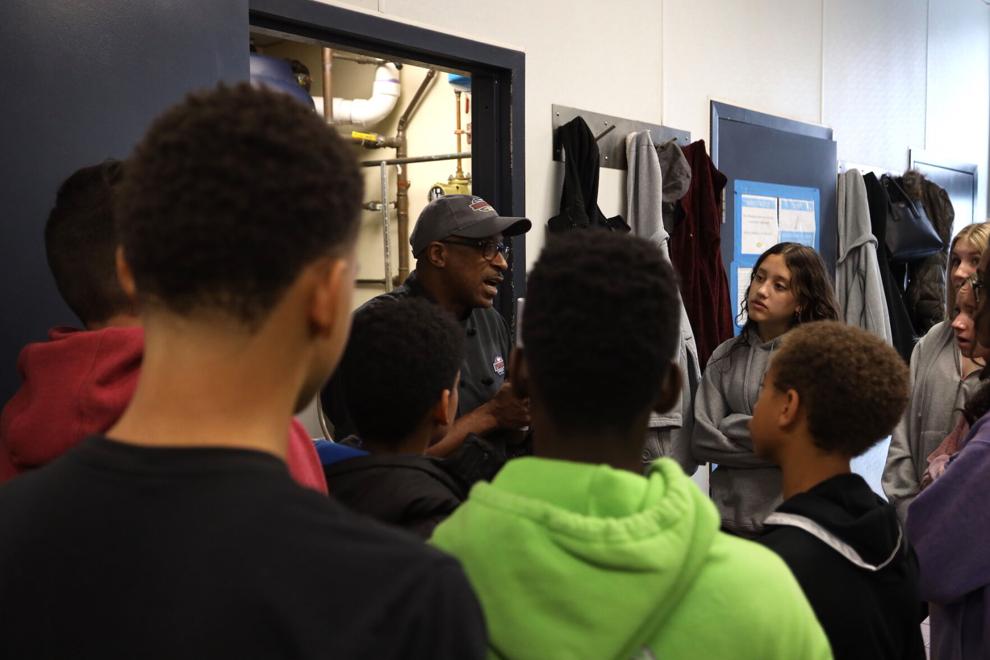 "It reinforces what I teach in the classroom about safety and sanitation and workforce readiness. It's two whole separate things, but it combines them all together," Merritt said. "it makes it applicable and more authentic for them."
Merritt tries to take her students out in the field before they move into the kitchen classroom and start cutting and cooking. 
She said this year students just started in the kitchen making guacamole and learning food preparation and sanitation and some knife skills. The field trip was perfect timing for them to see these skills in action. 
Sydney Tarae, 13, said she feels more confident using knives.
"It makes me more comfortable like cutting stuff now. Now I know what it's like in the kitchen and it makes me feel more safe in the kitchen and its pretty fun coming here," she said.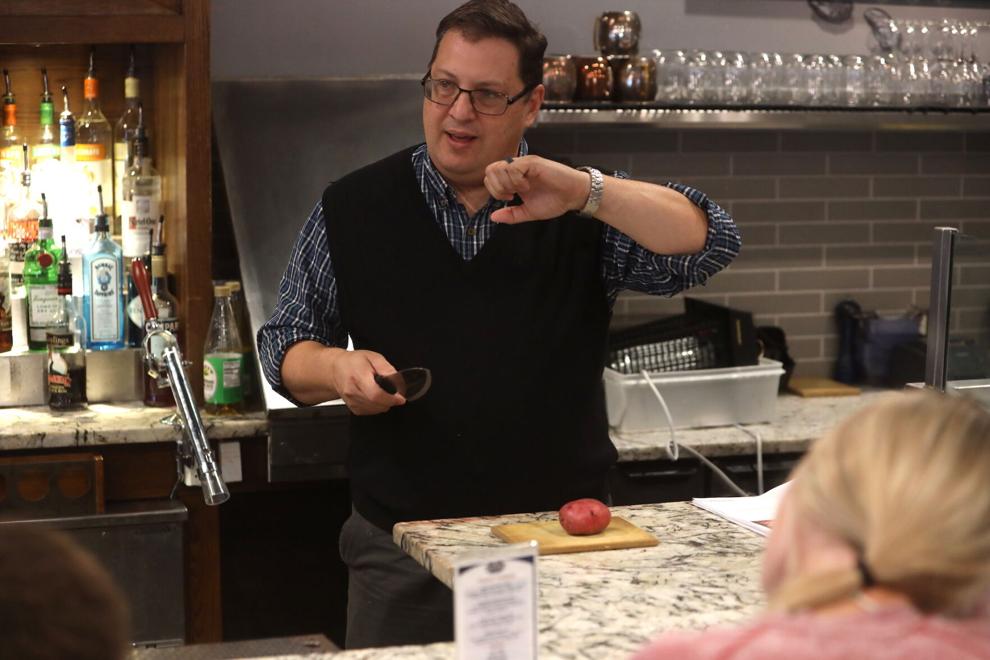 Kasey Carlson, 14, said she learned a lot more about what goes on behind the kitchen doors at a restaurant.
"It made me feel safer knowing they care so much about sanitizing and keeping our food nice and clean. It just made it more interesting knowing that when we are out here talking and waiting there is so much more stuff going on there [in the kitchen]," she said.  
This is the third year Ford's Fish Shack has opened its kitchen to the students at Belmont Ridge Middle School, and the first time since the COVID-19 pandemic shuttered schools and many businesses. 
When asked, why he lets students in for this one of kind look at his restaurant, Ford's owner Tony Stafford said, "Why not?"
"For us, it's always about giving back to the kids. We live in the community. We work in the community and my son goes to school in the community, so why not give back?" he said. 
In addition to kitchen safety and cooking skills, students also learn workforce readiness skills like customer service, work ethic, teamwork, communication skills and some management skills.   
Merritt said the FACS curriculum covers a lot of important life and interpersonal skills, many skills students will need as they get older and live on their own. 
"Employers are into soft skills right now and a lot of people focus on math and science but these soft skills, people skills, are very important today and FACS focuses on that," she said.  
Stafford taught the kids about customer service and said he thinks every kid should have a job working in customer service because of the skills they learn.
"A lot of the skills they learn here whether it's answering the phone, multitasking, or cleaning up a mess they can take it to any career they choose. We hope its hospitality but if it's not, then whatever career they choose. These are very transferable skills," Stafford said. 
Stafford said having kids learn accountability and responsibility are some of the most important skills students can learn from working.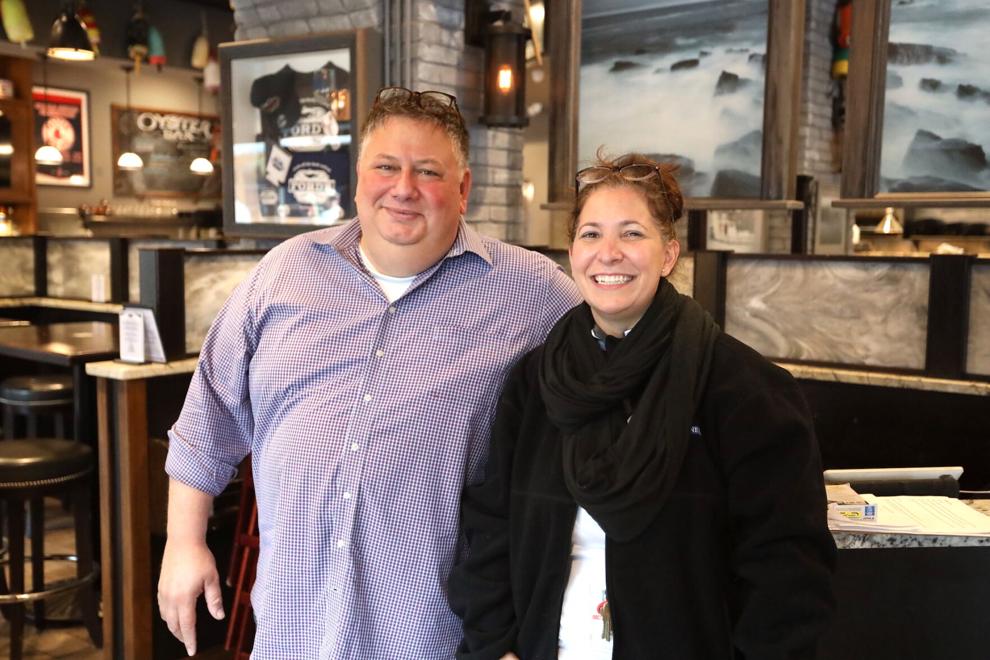 Stafford said over the past 12 years, about 400 local kids get their first job his Loudoun restaraunts.
Kylie Quinn, a recent graduate from Tuscarora High School started at Ford's two years ago as a part-time hostess. Now, she works full-time at the restaurant. 
"This is the best job I've ever had. It's great management and the people here are really nice. It's like we are family," Quinn said.