In 1941, a small four-classroom school opened on the outskirts of Leesburg to provide educational opportunities to the county's black teens. Seventy-five years later, the building continues to play an important role in helping students succeed.
The diamond anniversary of Douglass School was celebrated Saturday with the gathering of alumni, current teachers and administrators, Superintendent Eric Williams and several elected representatives.
Guthrie Ashton, a 1957 graduate and a member of the Loudoun/Douglass Alumni Association, recalled the history of the school—starting with the effort by the county's black families, organized as the County Wide League, to raise money to purchase land for the school when the Loudoun School Board refused to do so. They raised $4,000 to acquire the land and then sold it to the school system for $1. The school would serve Loudoun's black students until court-ordered desegregation in 1968.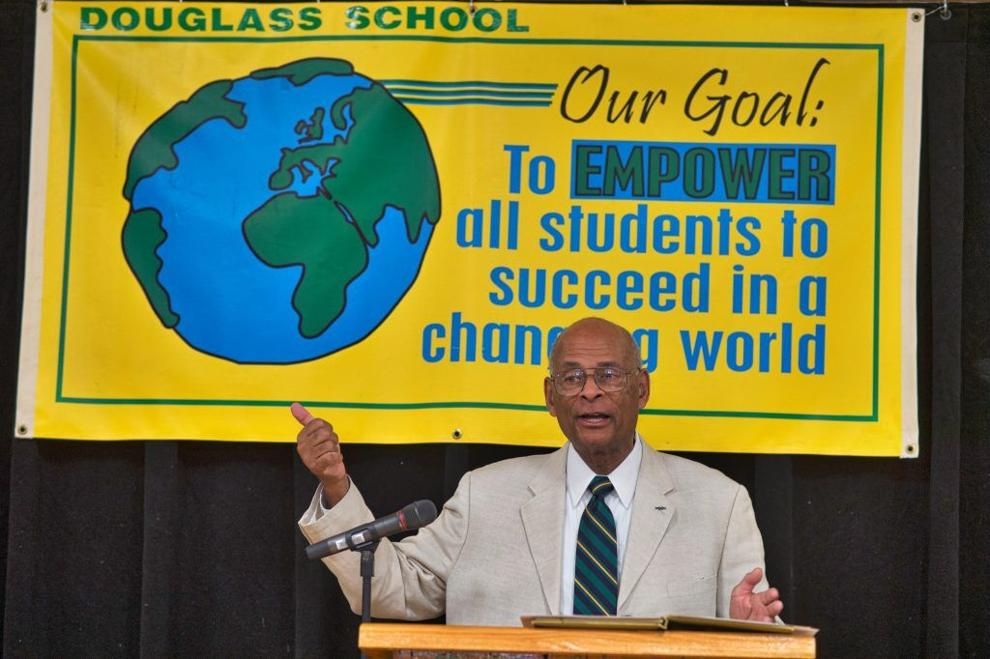 Ashton noted it wasn't the building that was so important to the students who walked though its doors, but the teachers who were devoted to supporting their success. He credited Principal Stephen Sydnor with helping him land $525 in scholarships that led to his college degree. "I know he changed my grades," Ashton said to laughter. But after he graduated, Sydnor put the health and physical education major to work as a substitute math teacher.
Photo Gallery: Douglass School's 75th Anniversary
"For 27 school years, students from all over the county rode those school buses past facilities that were more modern. But there is one thing that those buildings lacked and that was dedicated teachers who made it their mission to see that when we left Douglass we were prepared for what the world had to offer." View Guthrie Ashton's remarks here.
Longtime Douglass English teacher George Kitchen recounted the school's modern role, serving students who face difficulties in traditional classroom settings. "We keep working to help all students succeed in Loudoun County."
Loudoun County Chairwoman Phyllis Randall (D-At Large) highlighted the importance of a community effort in educating students.
            "If you all did not do what you did, I would not be where I am," said Randall, the first black woman elected to Loudoun's Board of Supervisors. "I never for one moment think that I did this. I know, I know who laid this ground for me and I know the ground that I walk on and I know how hard you worked. And being here and standing before you all is one of the most humbling things that has happened to me since I became chair."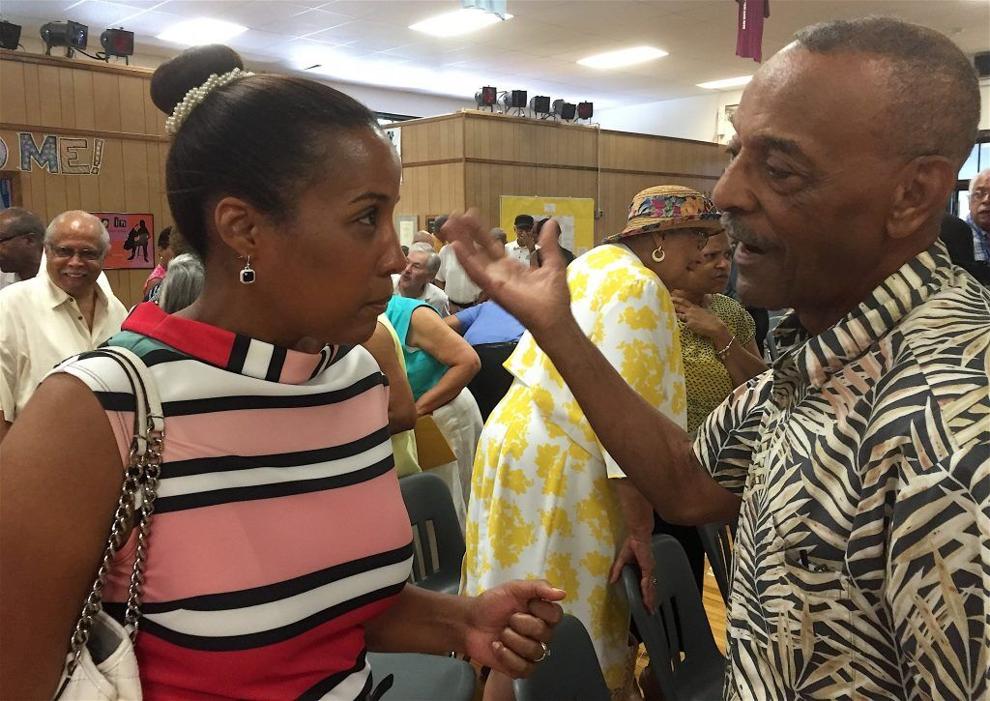 "The world was a pretty crazy place in 1941 when this amazing miracle of Douglass School came to be," Randall said, noting the global turmoil caused by World War II, among other events.
"In 1941, the African-American community realized what we know today, but don't really act like what we know today, which is that education is the way up and the way out. Education opens doors. Education expands minds," Randall said. "Clearly in 1941, the black community in this county decided their kids were not going to be separate and equal; their kids were going to be equal and they would do whatever it took to get them there. That's an amazing thing to happen all those years ago."
Video: Remarks by Phyllis Randall
Randall also noted that a hallmark of Douglass School was the strong support afforded to its teachers. "Teachers cannot support the kids if this community does not support the teachers. Douglass School supported its teachers, which then supported its kids. It's a pretty amazing thing to have happen in 1941, and I think if you talk to people like Dr. Williams it's something that we'd like to see today—larger support of our teachers."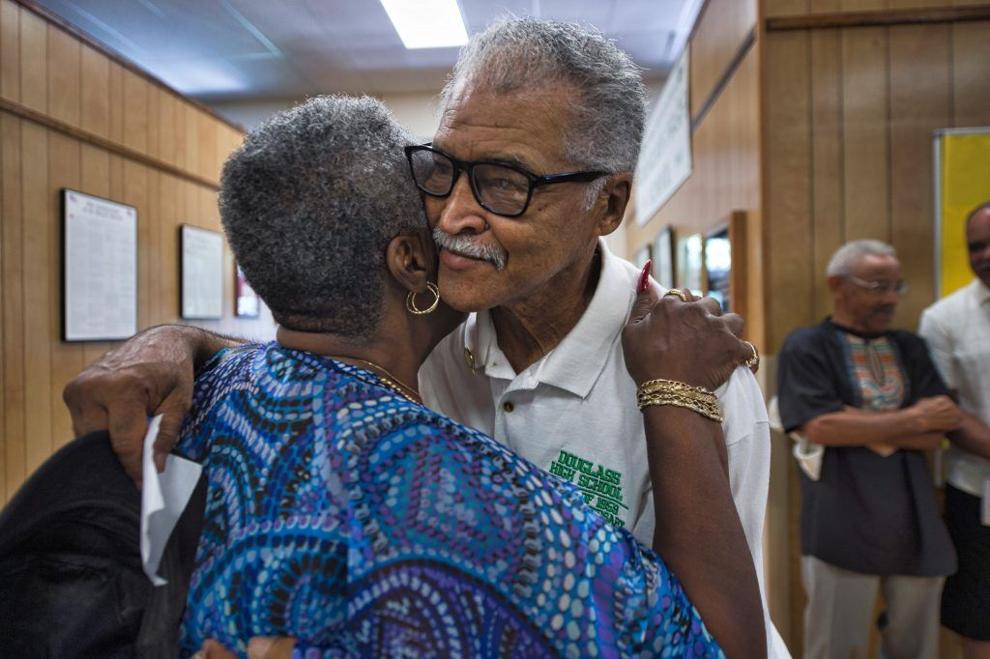 She said Douglass' alumni continue to play an important role in the community.
"I know you might think that no one is listening to you anymore. I know you might think that all the things you've done, all the experiences you've had and the pain and the suffering and toil you went through to put this school up is something people don't want to know about anymore. With all due respect, you are incorrect," Randall said. "My ask is that you don't stop talking—you don't stop talking, you don't stop telling."
"If you don't, when the last one of you is called to glory, all that this was and all that your teachers did and all that everybody who worked so hard to build this did—all this becomes the Loudoun alternative school.That's what this becomes. It doesn't become this amazing, amazing historic place where lives were changed and those lives changed lives."