The Loudoun Impact Fund on Tuesday celebrated the award of $112,000 in grants to 14 nonprofit organizations serving Loudoun County. Grant awards were made possible by approximately 50 individuals and businesses that pooled their charitable gifts.
The Loudoun Impact Fund brings together people and businesses interested in grantmaking administered through a joint effort of the Community Foundation for Northern Virginia and the Community Foundation for Loudoun and Northern Fauquier Counties. Participants make a gift of $1,000 per individual or $5,000 per business to join the giving circle. Members then participate in the review of grant requests and the selection of recipients.
This year, more than $633,000 was requested from 59 organizations, highlighting the scale of community need that continue to increase in the wake of the pandemic and rising inflation.
Community Foundation for Loudoun and Northern Fauquier Counties Vice President of Grants and Nonprofit Programs Nicole Acosta noted the long-term impact of the giving circle's grantmaking.  
"Since 2014, the Loudoun Impact Fund has granted $911,725 into the community," she said.  "We're very grateful for the tremendous generosity of this year's donors who truly understand the importance of supporting their community through philanthropy."
In addition to individual members, this year's corporate donors to the Loudoun Impact Fund included Backflow Technology, Fortessa Tableware Solutions, ILM Capital LLC, Madison Wealth Management, and Tony Nerantzis and Associates at Raymond James.
Fund member Steve Fraser said that one of the most rewarding elements of the program is having the donors gather to review the grant requests and gain a broader knowledge of the challenges facing Loudoun families and the "tireless efforts" of those working to help them.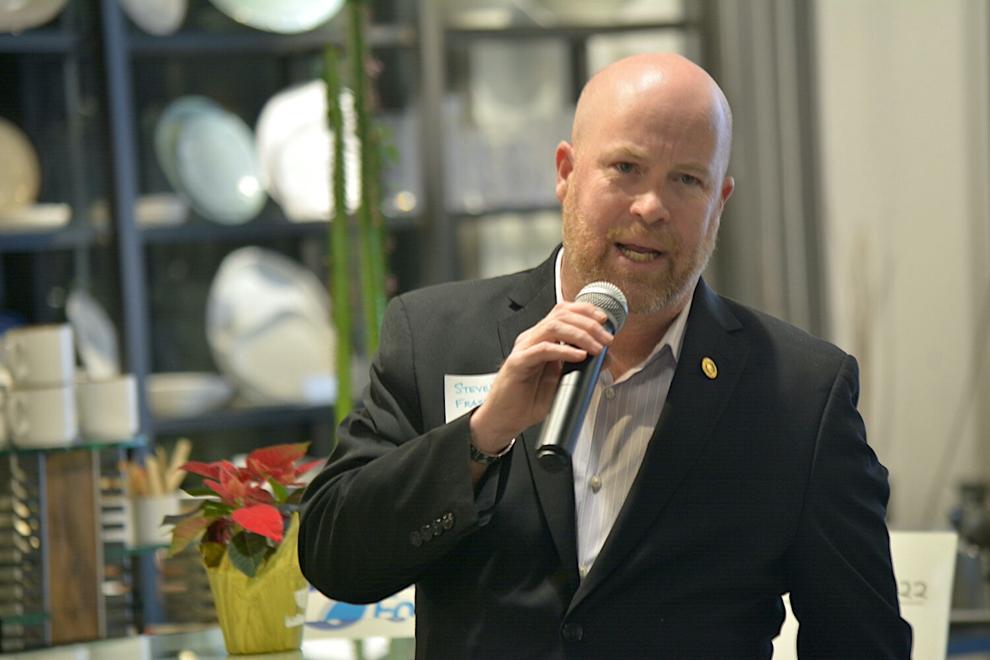 "We get to learn about all the nonprofits and the community, all the wonderful work that you all do," he said. And seeing the breadth of the need, he said there is a commitment to grow the membership and to do more to contribute. 
Acosta noted that the giving circle launched in 2014 with $50,000 to distribute to five nonprofits. When the group gathers to celebrate its 10th anniversary next year, it will surpass $1 million in donations. 
This year, donors focused on funding initiatives serving at-risk children and youth, seniors, and people with disabilities, and recommended the following grants:
A Farm Less Ordinary, $7,000 to support packaging, food safety training, and management of adults with intellectual and developmental disabilities in finished goods and employment training program;
All Ages Read Together, $5,000 to support free, quality preschool and in-class community experiences for preschool-aged children residing in Loudoun County;
A Place To Be, $10,000 to support therapeutic social groups for youth and young adults with disabilities;
Crossroads Jobs, $5,000 to support job search training, job placement and post placement support services for low-income Loudoun County residents;
Dulles South Food Pantry, $7,000 to support infants and seniors in Loudoun County who are facing food insecurity and other needs;
LAWS Domestic Violence and Sexual Assault Services, $13,000 to support trauma therapy and advocacy services for child victims of domestic violence and sexual assault in Loudoun County;
Friends of Loudoun Mental Health Inc., $5,000 to support homelessness prevention program providing housing subsidies to Loudoun County residents in mental health treatment;
Legacy Farms, $5,000 to support workforce training for neurodivergent individuals with disabilities 16 and older in Loudoun County;
Loudoun Cares, $7,000 to support emergency financial assistance and referral program for low-income families with children and seniors facing instability;
Loudoun Hunger Relief, $9,000 to support emergency grocery program for low-income senior adults in Loudoun County;
Loudoun Education Foundation, $8,000 to support in-school food pantries for low-income students in need in Loudoun County;
Loudoun Volunteer Caregivers, $9,000 to support services for aging in place including assisted transportation and supportive services;
The Arc of Loudoun, $10,000 to support people with disabilities and their families in Loudoun County who need emergency financial relief; and
The Ryan Bartel Foundation, $12,000 to support for FORTitude series of youth suicide prevention programs for teens and parents.
Learn more at communityfoundationlf.org/lif.