When 13-year-old Natalie Williams got a guitar for Christmas three years ago, it came with a requirement from mom and dad: three months of lessons. Those lessons sparked a passion. Now, in addition to her work as a full-time middle school student, Natalie has launched a side career as a gigging musician. 
Natalie is part of a group of talented young performers featured in the Young Musicians Showcase series organized by musician and teacher Brad "The Guitar Guy" Horan.
The series spotlights talented young people, many in their early teens, from around the region who already boast serious vocal, songwriting and guitar skills.
At a recent open mic night at Old 690 Brewing Company near Hillsboro, where the Young Musicians Showcase was born, the Harmony Middle School eighth grader was sporting a rock 'n' roll leather jacket over her sparkly Christmas skirt, ready to serve up some holiday tunes. Natalie was fresh off her paid appearance at the November youth showcase where she performed covers from Eric Clapton, Counting Crows and (her favorites) the alt pop icons Goo Goo Dolls.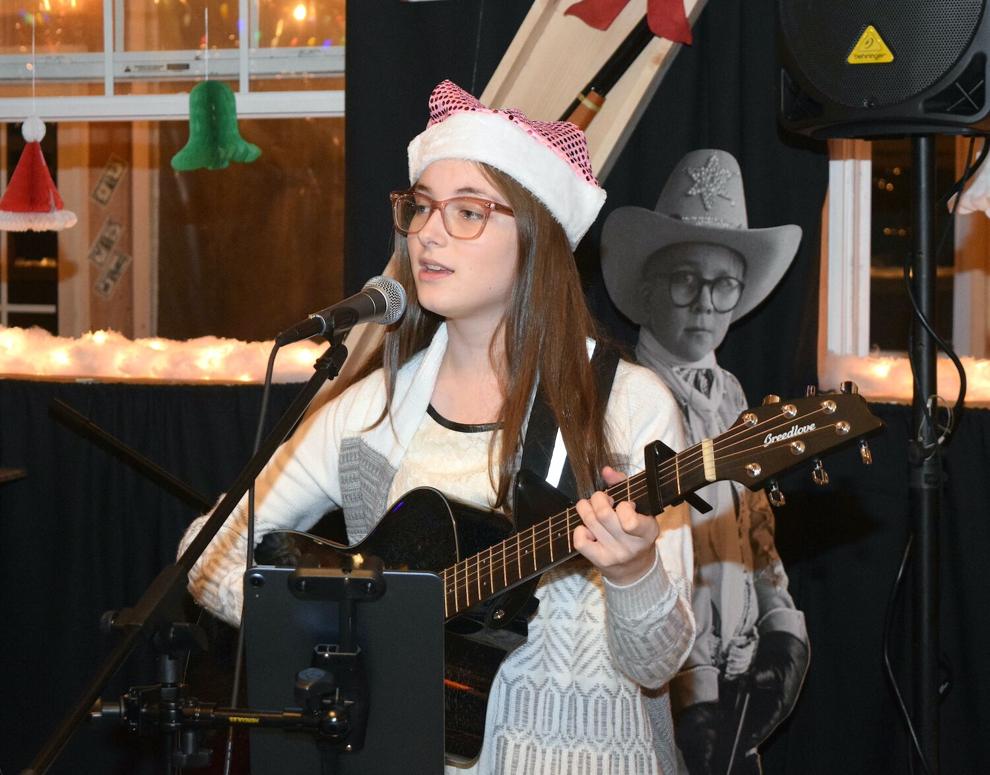 "I'm pretty comfortable," Natalie said. "I sometimes get a little nervous about one song, but I'm usually fine."
Natalie's dad, Nathan Williams, a music enthusiast whose love of rock and pop has influenced Natalie's repertoire, said the open mics and showcases have inspired his daughter's passion for music, creating motivation and a sense of accomplishment.
"This took her from practicing 15 minutes a night to an average of two hours because she wants to. … You need a goal, not just to practice forever," Williams said. "It's a great program Brad has created and fostered. For Natalie, it's been an amazing outlet and has not only increased her love of guitar but has given her a great goal to work towards every month."
Horan launched the showcase series earlier this year after seeing a wealth of young talent at a series of all-ages open mics he organizes at Old 690 and around the region. The first Young Musicians Showcase launched at Old 690 last spring. The series features a rotating roster of talented youth by audition or invitation. He will be adding an open mic component to the youth showcase series starting in January and plans to launch a similar series at Dynasty Brewing in Ashburn this month.
"There were always young people who would come out to the open mics who were impressive. … We did [the showcase at Old 690], and the kids were such a hit," he said.
Horan, who performs as Brad the Guitar Guy, started doing the solo acoustic scene after his daughter, Anna, also a musician, was born 16 years ago. "I'd start singing her to sleep and thought, 'I'm not too bad at this,'" he said.
The Guitar Guy performs solo and as part of the duo Mockingbird Layne at venues around the region and organizes open mics from western Loudoun to Ashburn and beyond. He also teaches guitar, bass, mandolin, and ukulele at Shamrock Music Shoppe in Purcellville and independently. As a dad and music instructor, he wanted to provide opportunities for talented young musicians to play in real-life settings. Many of the performers selected for the showcases are students at Shamrock and Loudoun Music Instruction in Lovettsville, which supply a pipeline of talented teens. But as word gets out, the series is drawing regional performers.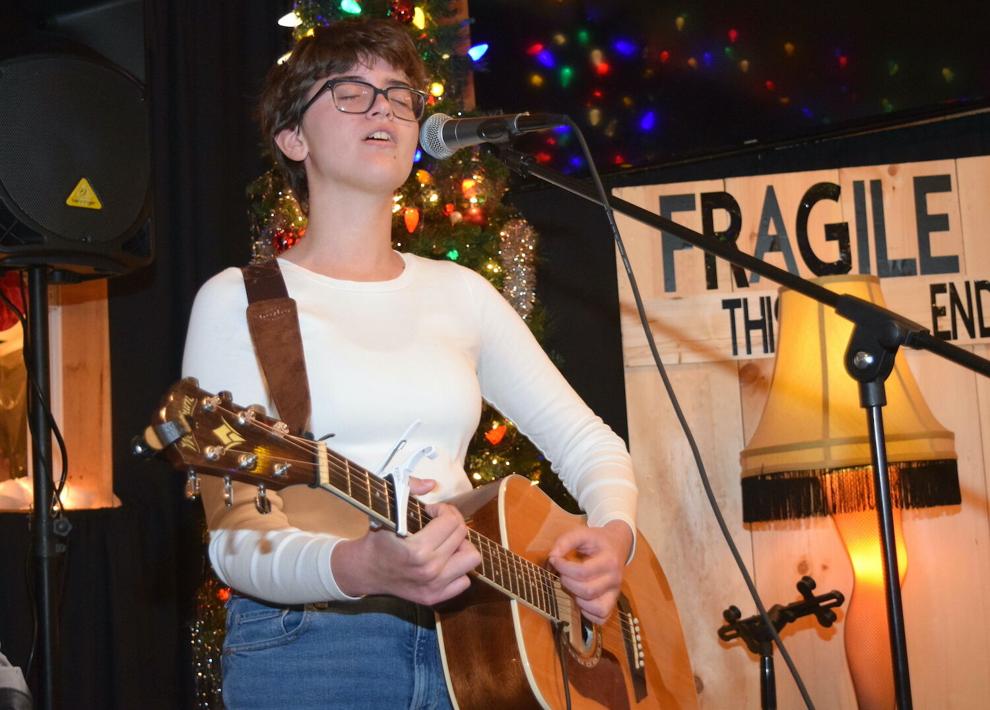 Ryan Franko, of Keedysville, MD, got his start playing open mics around the region, performing everything from Johnny Cash to Bob Dylan. Ryan's parents are willing to travel to open mics within an hour's drive from home, and the Boonsboro Middle School eighth grader was featured as a Rising Star at the LoCo Musicians Festival in 2021. After performing at an Old 690 open mic night earlier this year, he got an invitation to perform in the youth showcase series. 
The 13-year-old, eighth-grader, who started classical guitar lessons at age 5, will be auditioning for Washington County's prestigious performing arts high school, Barbara Ingram School for the Arts, early next year. 
"I've played in front of audiences for so long, I don't really get nervous anymore," Ryan said. "I like being out in places with audience interaction."
Penelope Adkins, of Purcellville, who performs as Penelope Lyla, is a 14-year-old homeschool student and an avid songwriter who mixes her own work in with indie pop and rock covers at festivals and showcases.
"I usually mix it up a little bit," Penelope said.
Penelope performed as a Rising Star at LoCo Musicians Festival last summer and was featured at the Purcellville Music and Arts Festival. She enjoys the local festival scene but also appreciates the relaxed and upbeat atmosphere and welcoming audiences at Old 690.
"I always enjoy playing at a brewery because people are so supportive," she said. "They're so nice."
Penelope, who's been playing guitar for two and a half years, has a musical theater and choral music background but says there's something special about a solo acoustic gig, an experience the Young Musicians Showcase has allowed her to explore.
"I love being able to have a creative outlet–to perform my music and write songs and challenge myself with learning guitar and singing," Penelope said. "I love being able to share the music I write with people. I love the people I've met."
The next Young Musicians Showcase at Old 690 Brewing Company is scheduled for Friday, Dec. 16 from 6 to 9 p.m. For details about this series and other upcoming open mics and youth showcases, go to facebook.com/bradtheguitarguymusic.
To check out Natalie Williams' performances, go to facebook.com/natwilliamsmusic.
For Ryan Franko's videos and schedule, go to ryanfrankomusic.com.
 To catch an upcoming gig from Penelope Adkins, go to facebook.com/penelopelylamusic.