Thrifting is definitely a thing for Gen Z. And the annual Inova Loudoun Ladies Board Rummage Sale is a gold mine for great finds for shoppers young and old. It's also a fun volunteer opportunity for local teens. 
This year's 83rd annual rummage sale weekend takes place Oct. 15 and 16 at the Loudoun County Fairgrounds. Proceeds from the sale are used to support programs at Inova Loudoun Hospital and provide nursing scholarships.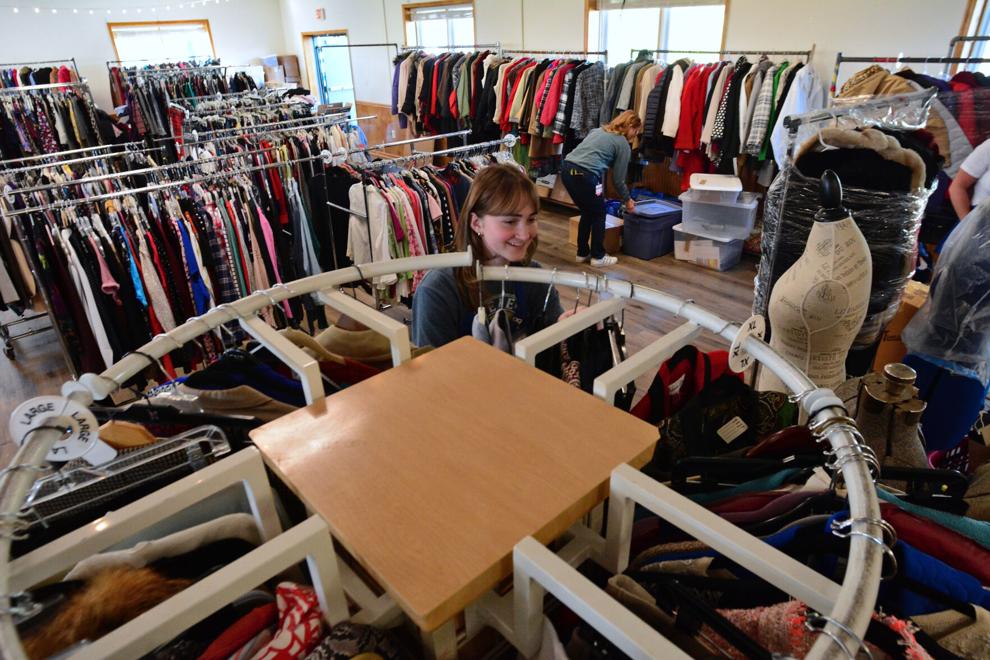 "[Thrifting] is a fun activity to do with your friend—try to see what you can find. Repurposing has become a big thing, too," said Lily McBride, a Woodgrove High School sophomore, avid thrifter and regular rummage sale volunteer.
Last year, McBride organized a special prom dress sale at the Twice is Nice thrift shop, also run by the Ladies Board and is planning a similar event ahead of prom season in 2023. McBride also volunteers every year in The Look, the rummage sale's high-end clothing and accessories department, helping adult volunteers with her eye for designer and trendy brands. McBride helps the women who run the department hunt for cool finds, including clothing, shoes and accessories—from Dior bags to Ugg boots—at bargain prices. McBride can often be seen at the sale modeling items from The Look to attract shoppers.
"It's cool to find the most unique things that no one else has," McBride said.
Georgia Riccobene, a Loudoun Valley High School graduate and University of Georgia sophomore, will be heading back to Loudoun for the weekend to volunteer and shop at the sale. 
"It's an event that I look forward to every year. It's where I get the majority of my closet," Riccobene said. "I love unique clothing that I know no one else is going to have, and I think that's part of the fun of the rummage sale and thrifting in general. … It's a conversation starter, too."
Riccobene's brother Nolan, an LVHS senior, is part of a group of friends who volunteer every year leading up to and during the sale. Nolan and fellow students Jack Thornton, Jack Holohan and Tate Michon provide much of the muscle at donation days leading up to the sale. The group also dedicates the Indigenous Peoples' Day school holiday, which often falls on the first day of on-site sale prep, to volunteering and work on site during the sale weekend. During donation days, the group of friends pack tractor trailers and load the trucks, working throughout the year to collect and haul donations.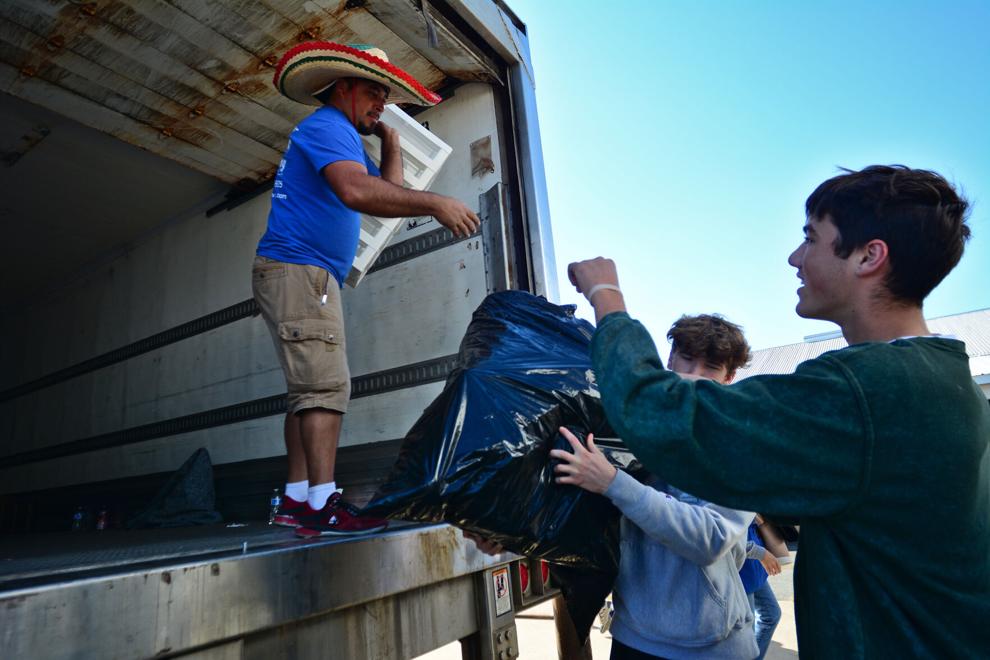 "My favorite part about it is being able to give back to the community and working with my friends on it. It's really enjoyable to be able to do something as a group all together that still helps a lot of people as well," Thornton said.
For Nolan Riccobene and his group of friends, building relationships with the sale's older adult volunteers is another big part of the appeal. The older volunteers appreciate the teens, and there's an atmosphere of intergenerational cooperation and collaboration.
"They always give me compliments no matter what I'm doing. It's the best," Nolan said.
"It's something I enjoy coming back every year and doing. Forming relationships, seeing the generations of women working together for this great cause is such a cool experience to see," McBride added.
Georgia and Nolan Riccobene's mom Joylyn Hannahs is a longtime Ladies Board volunteer and currently co-chairs the sale with Megan O'Brien. Many of the teen volunteers get involved through their parents, but for others, it's just a fun way to serve the community while spending time with friends. Michon doesn't have a family connection to the sale but got involved through the Hannahs/Riccobene family.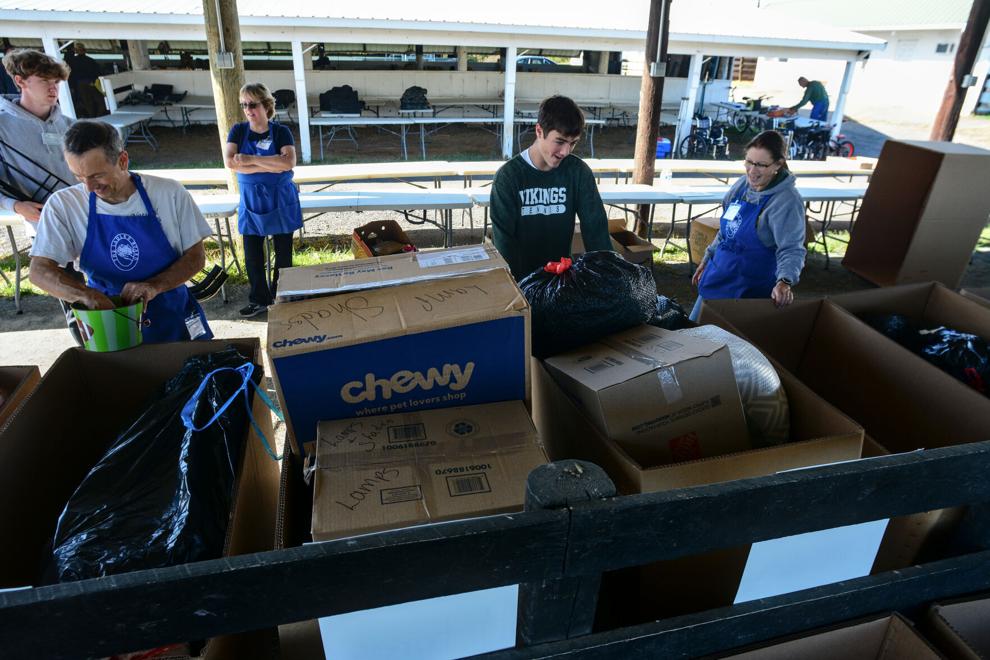 "I was all in once I heard what they were doing and what it was for," Michon said. "All the people who volunteer are super nice. It creates this atmosphere of we all want to be there, and we know what we're there for. It makes it that much more enjoyable."
For the LVHS crew, shopping isn't necessarily a priority, but the guys have managed to score some fun finds over the years, including a pair of barbershop clippers they used to give each other mullets during some downtime, adding some fun and camaraderie to a day of hard work.
For Hannahs and O'Brien, having teen volunteers is just part of the excitement for this year's sale.
"We're thinking it's going to be one of the best we had. We're full throttle. We have plenty of donations and we have plenty of volunteers and we know that people love the venue," Hannahs said.
After a cancellation in 2020, the sale returned last year with a scaled-back format and a return to its original location at the fairgrounds after years of huge events at Morven Park. O'Brien said that returning to the fairgrounds has added new elements of collaboration between departments at the sale, including combining the vintage/antiques department with high-end home goods in The Nest.
"That's a silver lining to COVID and switching venues," O'Brien said. "We made these adjustments, and everyone did it willingly. Now our volunteers are excited about these changes and collaborations."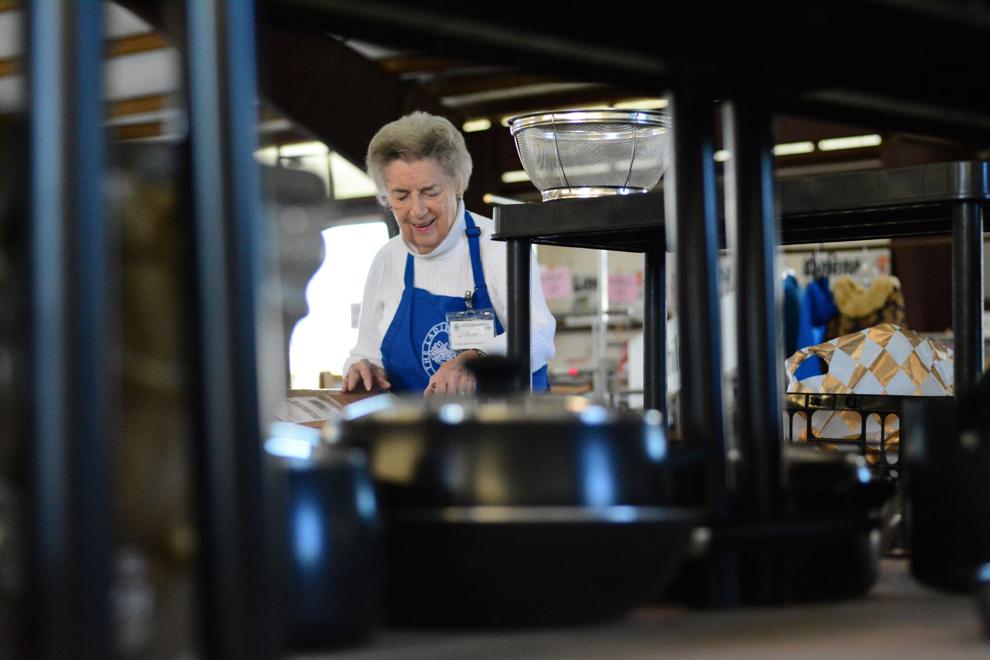 For Hannahs, watching her kids and their friends get involved is the icing on the cake of a massive volunteer effort for a great cause.
"When you come from a long line of volunteers, you don't even know it's happening, but you watch your parents volunteer and you just think it's part of life," Hannahs said. "That's a great thing we're giving to our kids. We're giving them that example of, 'This is life. You're supposed to give back.'"
The 83rd annual Ladies Board Rummage Sale takes place Saturday, Oct. 15 and Sunday, Oct. 16 from 10 a.m. to 4 p.m. at the Loudoun County Fairgrounds, 17558 Dry Mill Road, Leesburg. Admission is free during regular sale hours. A special early bird VIP sale will be held from noon to 3 p.m. on Friday, Oct. 14 for ticket holders. VIP tickets are $50. Proceeds benefit nursing scholarships, special projects and patient services at Inova Loudoun. For VIP tickets and information, go to ladiesboard.org.