By Marin Bonica
On Saturday night, KT Tunstall headlined the Tally Ho Theatre in Leesburg, one of the first stops on her '21/'22 tour of the United States. 
The Scottish singer-songwriter is perhaps best known in the USA for her mid-2000s hits "Suddenly I See" and "Black Horse and the Cherry Tree," high-energy folk-rock earworms that cracked the Billboard Top 40 and are still ubiquitous on the radio, in films, and television. Her tour, which includes a stop headlining the New Years' Eve festivities in Times Square, caps off a prolific year spent balancing her post-lockdown flood of activity with her own physical well-being.
While her ongoing U.S. tour is focused mainly on theaters and clubs, Tunstall is fresh off a UK tour opening for British icon Rick Astley, with engagements at massive venues including the Manchester Arena (the UK's biggest). She doesn't skip a beat transitioning from the world's biggest arenas to intimate settings; "I love the change," she said. "It's partly why I love doing this job, that it's rarely the same. It's hard to choose, it's an amazing feeling asking everyone in a huge arena to turn their torches on for a song and seeing a sea of stars, but it's also so great to see everyone's eyes and smiles in a club."
Tunstall, currently based out of Los Angeles, is no stranger to Virginia and the DC area. Just this year, she has headlined the Birchmere in Alexandria and the Ram's Head Live in Annapolis, in addition to Leesburg's Tally Ho. Over the years, she has played venues big and small in the area. 
"My favorite places to play are Sixth & I Synagogue in DC, just an absolutely beautiful venue and wonderful vibe," Tunstall said. "The Virginia Beach Amphitheater show with Hall & Oates was gorgeous. And I'll always remember meeting Dave Grohl driving a golf cart at the Virgin Music Festival in Baltimore!"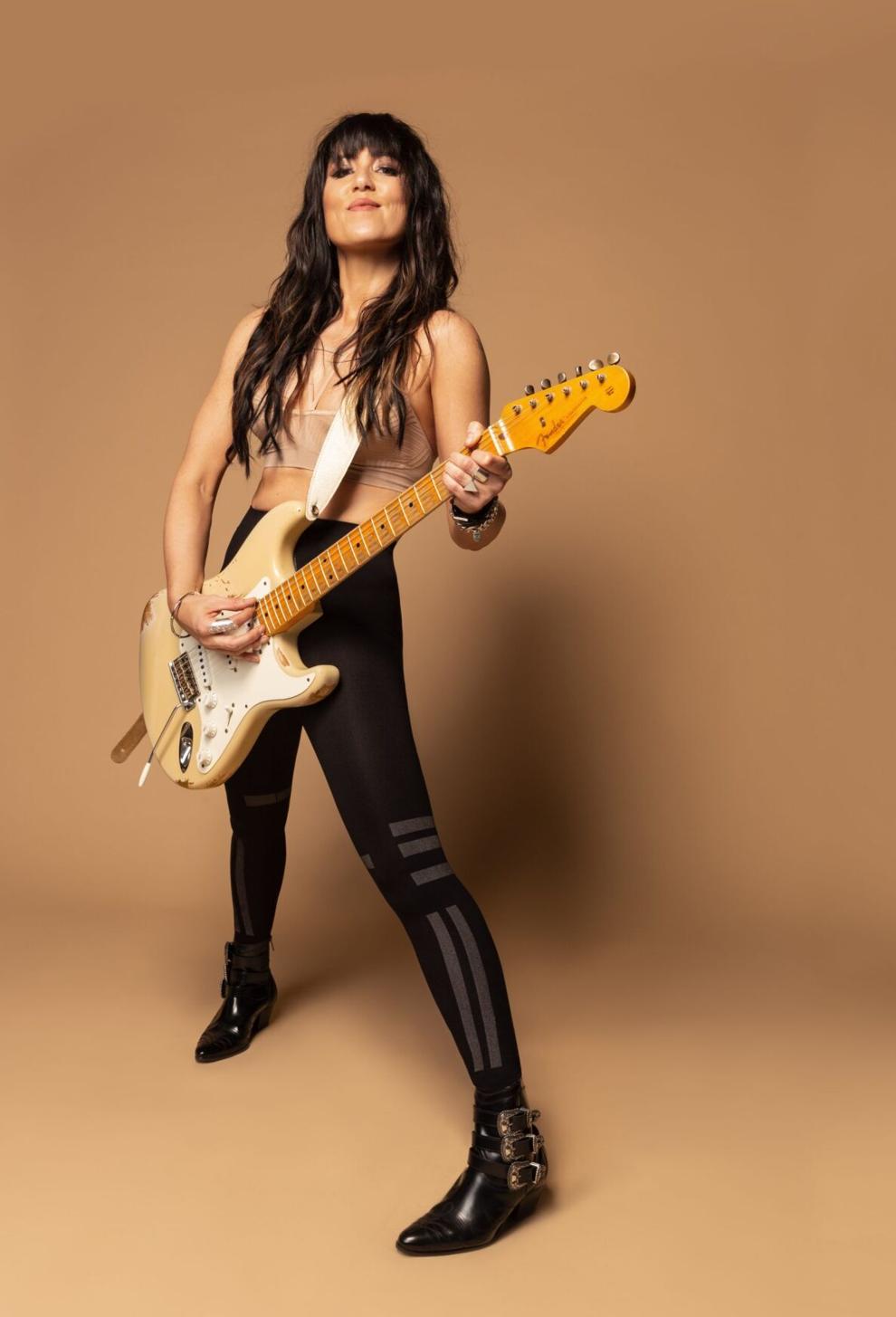 Beyond touring, Tunstall has recorded and released material at a steady clip ever since her 2004 debut "Eye to the Telescope." Her latest solo album is 2018's "WAX," a punctual, dynamic album covering sonic ground from loud riff-driven rock ("Little Red Thread") to laid-back, acoustic R&B ("Poison in Your Cup"), with her signature sardonic humor and earnest introspectiveness scattered throughout its lyrics. The album's sometimes sharp edges are a diversion from the layered, textured feeling of the album's predecessor, 2016's "KIN"; an appropriate contrast, as the album is the middle of a triptych examining the themes of soul ("KIN"), body ("WAX"), and mind. ("Well, firstly, it definitely has a 3-letter title!" Tunstall hints of the forthcoming third album.)
"I'm really excited about sharing the last offering of the trilogy," she said of the three-album cycle. "It's been a pretty wild and enlightening seven years of life while making these three albums. I always tend to go somewhere different on each album I release, and this album is maybe my most unexpected yet. I think doing the trilogy has given me a platform to explore further, musically, and lyrically, and this one is a real adventure. I love the subject matter; the brain, the mind, the processor, transmitter, permitter, it's endlessly good material."
The three-album project came from an appreciation of the album as a whole piece of work, as opposed to simply a collection of singles. The project also reflected prominent changes in her life in the early 2010s. 
"I wanted to kick against hearing that people don't want to listen to albums anymore. That isn't true for me, or for anyone I know, or any artists I love. The themes came naturally as a soundtrack to some huge shifts in my own life; my father passing, a marriage breakup, relocating to a new continent and starting again," she said.
"It's been a real thrill to write thematically and deliberately on these albums. I've loved the work space feel of it, needing to keep within a fence, and having (to) dig deep instead of going wider."
KT Tunstall's creative output hasn't been limited to just albums and shows. Recently, she has leveraged her Patreon, a membership service that allows her fans access to exclusive content and updates. She also created an on-demand songwriting course for MusicGurus, an online learning platform. The projects formed part of an integral safety net during 2020, when the first wave of COVID-19 lockdowns shuttered venues and disrupted the livelihoods of performers around the world. 
"It's been a huge gear-shift for me over COVID, and a very welcome one," she said of the shift to other mediums. "I've been wanting to explore other creative avenues for a long time, and I was really able to do that due to touring temporarily ceasing. I have also started writing for musical theater, which I particularly love and really seems to suit my skill set. It's almost impossible for the vast majority of musicians to make an income from selling music, so if touring disappears it does seem wise to not be completely reliant on it."
Even as the lockdowns lifted and venues reopened, Tunstall's touring schedule was further impaired this year as she pulled out of an opening slot for Hall & Oates' US tour to mitigate her hearing loss. She lost use of one ear in 2018, and upon experiencing similar symptoms in the other, chose to follow a thinner touring schedule to avoid any further damage. Despite this, she enjoys touring. 
"It's great to be back playing for folks again," she said. "Things have undoubtedly changed since I lost my hearing on one side in 2018, so I need a healthier home-life balance for my own well-being. I'll for sure be doing less touring, but I'll always love playing shows."
Tunstall offers words of warning for musicians: "There are absolutely no guidelines to safeguard musician and crew hearing. There really should be more information and help available to make sure people in live music environments are not damaging their hearing without even realizing. My advice would be to be aware, be careful, and get regular hearing tests."
Tunstall's '21/'22 tour spans cities across the U.S. this winter, concluding with a multi-night jaunt in Honolulu in February. 
Her latest release is "The Chasing Wonders LP", a collaboration with Ilan Eshkeri featuring music from and inspired by the film of the same name. She will also be headlining the New Years' Eve celebration in Times Square.