Starship featuring Mickey Thomas—an iteration of the 80s/90s rock band Jefferson Starship—is coming to Ion International Training Center on April 15. The concert kicks off the first of many in Ion Arena this year as it grows into its role as the area's largest indoor concert venue. 
Currently, Ion is better known for its ice rinks than its arena stage. However, co-Founder and Chief Operating Officer Mitra Setayesh said hosting concerts at Ion was always part of the plan.
"We opened in June of 2019," Setayesh said. "Right when we were ramping up [to start hosting concerts], COVID hit. By the time March 2020 came, we had to cancel five shows that we had announced."
Opening Ion has been a dream since 2008 for Setayesh and her husband, Ion's Founder, President, and CEO Luiz Taifas. Setayesh has an extensive background in management, marketing, and sales across Europe and the U.S., and Taifas was a member of the Romanian National Figure Skating Team for 14 years. 
"[My husband] is an Olympian figure skater. He was a high-level athlete for many years, and then he coached at an indoor rink in Reston for over 19 years," Setayesh said. 
"He kept saying, 'Why doesn't this area have a high-level, international-caliber rink? We have very good neighborhood rinks, but nothing high level.' And it's the capital of the U.S., mid-Atlantic, close to Europe, it makes every sense in the world if we build something nice that international athletes would come to—which is exactly what we have here."
At Ion, they train hockey players, figure skaters, ice dancers, and curlers from beginner to professional-level athletes.
The venue is home to 23 travel hockey teams, including adult hockey leagues, and hosts both local skaters and Olympic-level ice athletes from nine countries. The facility also has a Fitness Center offering individual training for lifters and bodybuilders and conditioning for their ice athletes.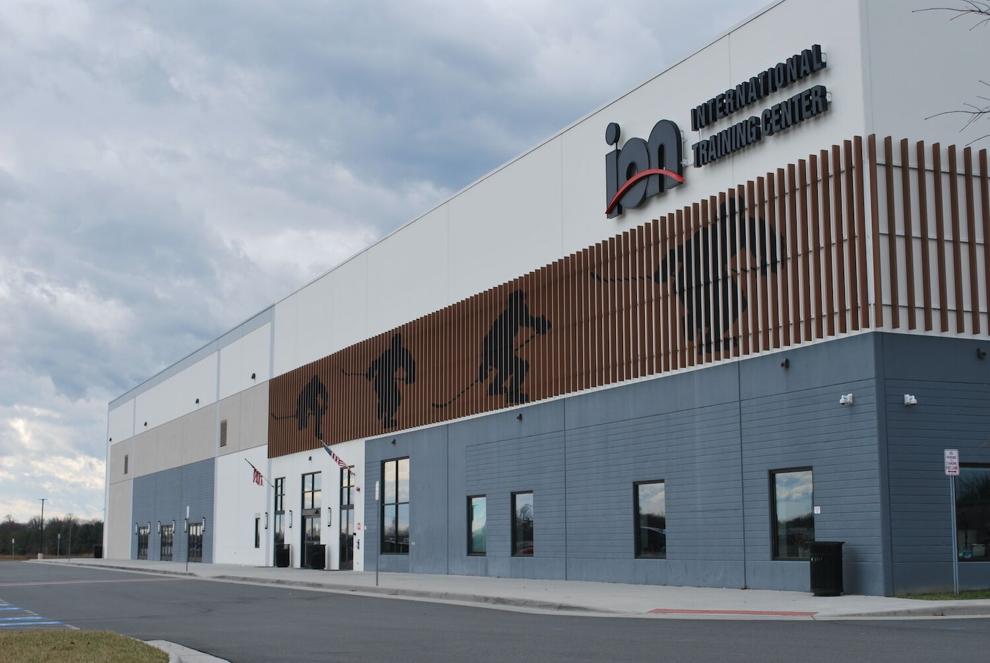 Setayesh describes herself as "the only mortal" among an incredibly talented pool of athletes and co-workers. The accolades of their coaches, fitness trainers, off-ice dance instructors, and even the chef of their in-house restaurant, Lu's Bar and Grille, all attest to this.
"That was the thing with the vision my husband had. He really hand-picked the best of the best," she said. 
In addition to its training, camps, and after-school programs, Ion offers public free skates and hosts a variety of birthday parties and charity and corporate events. Their lobby holds up to 500 people with options for catering and holding smaller-scale concerts.
The arena's main ice rink is equipped with a multi-functional floor. When they cover the ice with a thermal layer, the space can be used to host a variety of non-ice events including sports like basketball, tennis, and martial arts and, of course, concerts.
They can even partially cover the ice with flooring to create collaborative events with live orchestras and ballet companies alongside their ice skaters.
Overhead heat radiators keep the seating at a comfortable temperature for the audience. Additionally, the arena contains multiple concession stands selling snacks and non-alcoholic and alcoholic beverages. Attendees can also plan for a more substantial, high-quality meal before performances at Lu's Bar and Grille.
During 2019, ice shows were the main form of performance in Ion's arena. Its June 2019 grand opening show featured Olympian Nathan Chen, and the 2019 Christmas show showcased the legendary Canadian figure skater Kurt Browning. 
Forced to cancel concert plans through 2020, Ion used its 2021 Christmas ice show to test if the community was ready for live performances again.
"We thought if we could get 500 people that would be nice. We got 1,700 people. So that told us, okay, people are ready to come back," Setayesh said.
In 2022 they hosted a variety of events in the arena, including Arc of Loudoun's Shocktober festival with They Might Be Giants, an Oktoberfest event with vendors from local breweries and a Bon Jovi tribute band, and a '90s concert featuring Dr. Alban, No Mercy, and Ace of Bass. 
With the upcoming Starship concert in April, they hope to showcase the potential of the 5,500-person-capacity arena and attract more large-scale musicians to perform there. Mickey Thomas leads the band in performing its long list of '80s hits, including "We Built This City," "Nothing's Gonna Stop Us Now," "Find Your Way Back," and "Layin It On The Line."
Setayesh said Ion is finalizing contracts with the talent for this year's concert series. Still, she hints they plan to host 14 concerts from April through October featuring plenty of well-recognized, internationally touring artists and bands.
Next up will be a March 18 concert for the contemporary Christian singer Tauren Wells and his band. 
Since Ion primarily uses the arena for hockey games throughout the year, it currently has limited weekend availability to host concerts. However, this won't be the case for much longer.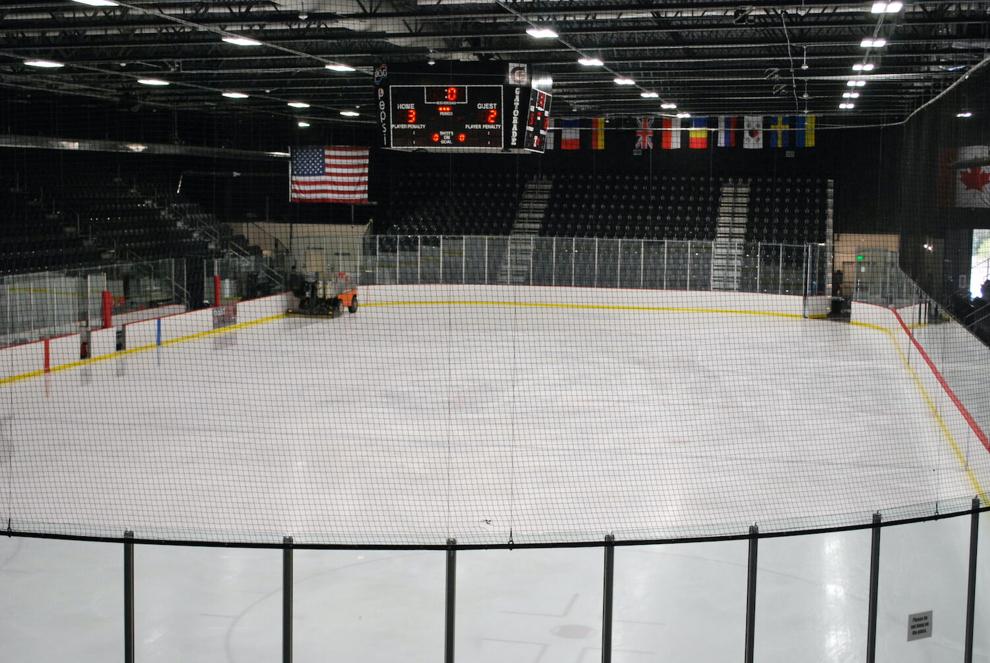 "We are soon to expand to another two sheets of ice. We're hoping for an August or fall of 2024 opening of that," Setayesh said.
"Not only have we outgrown the space already, but with two more sheets of ice, it allows us to use the Arena as a full-time arena so we can have concerts here year-round." 
Purchase tickets to the April 15 Starship ft. Mickey Thomas concert here. To learn more about Ion International Training Center and its programs and upcoming events, go to ionitc.com.