School teacher by day and singer/songwriter by night, Dave Mininberg is preparing to go on permanent summer vacation. He retires this June to pursue a full-time career as a musician.
Mininberg is the student activities and engagement coordinator for Riverside High School. He has taught government, history, economics, and other social studies classes at high schools around Loudoun County for more than two decades.
All the while, he has led a dual life as a musician. He spends nights and weekends playing gigs in many of Loudoun's breweries and wineries. And in recent years, he has ventured out to Louisville to be on a radio show and to New Orleans and Key West for songwriting engagements.
"The music has grown a lot more than I expected," Mininberg said. "I'm pushing 100 gigs a year, plus the teaching job—it's too much. I figure I need to give it a shot and see where this will take me."
Mininberg attributes his early love of music to his parents' musical tastes. Whether on the hi-fi stereo system in their living room or the 8-track in their car, he recalls hearing everything from Glen Campbell and Paul Simon to Willie Nelson, The Temptations, and Louis Armstrong.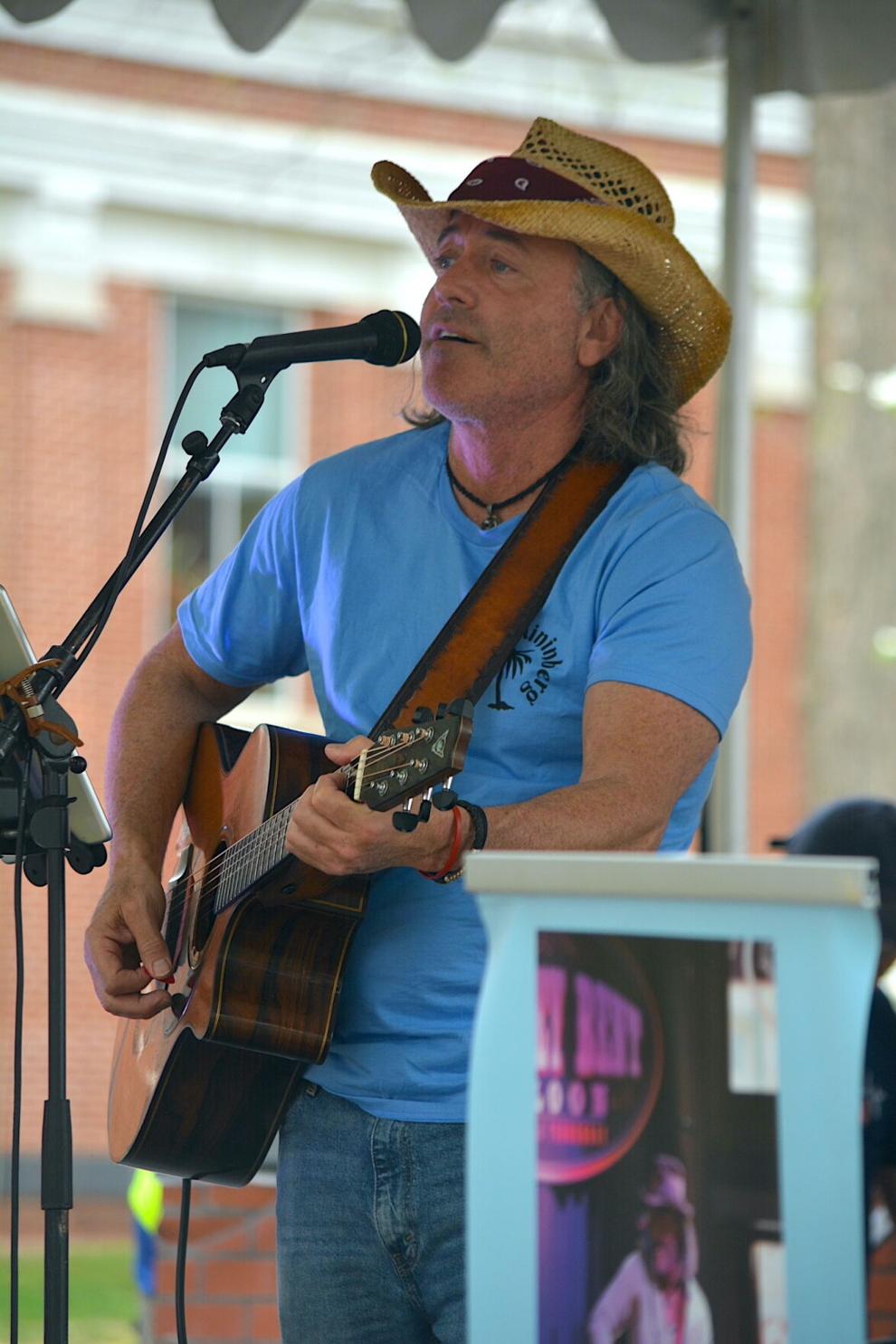 "They used to have a Top 5 at 10 on the radio station. [As a kid] I would run downstairs and wait for my song, hit play/record, and I remember I would sit and try to memorize the lyrics."
From junior high school through college, Mininberg played saxophone in band classes and small groups. But at the time, he never considered turning music into his career. He even stopped playing music entirely for a little while after college, but his love for singing eventually led him to try it out again and pick up the guitar. 
His first solo gig was at the Charles Washington Inn in Charles Town, WV.
"I didn't even know how to set anything up. I had an acoustic amp, and it had two inputs. I plugged my guitar in it and my microphone. That was probably at least 20 years ago. That was kind of the beginning."
He persisted in solo gigging. And he'd go on to form a band called 7th Son of WV with two of his teacher co-workers—drummer Phil Truiett and guitarist Tom Briner, with Briner's wife Kelly as the bassist. They played classic rock, blues, country, and originals for bars, festivals, and private events around Northern Virginia. 
But it was a chance run-in with a celebrity almost a decade ago that would change Mininberg's life direction.
"I was in Florida, and I was going to go snorkeling. It was on South Beach, right on Ocean Drive. … I went to get money for the parking meter, and I almost bumped into this guy. He was like, 'Oh, excuse me,' and he kind of stepped back and gave a sweep with his hand like you go ahead."
"I came out after I got my change and I said to the valet, because it was kind of a fancy place, 'Is that who I think it was?' And he said, 'Yep, that's his car over there.'"
"It was Billy Joel. And his beautiful Bentley convertible."
Mininberg decided to hold off on his snorkeling plans and wait outside. An hour later, he saw the "Piano Man" again. This time, he asked Joel if he could pick his brain about the music industry.
"By the end of that conversation, I was convinced I needed to go to Nashville," Mininberg said.
Alhough he already had some songwriting experience under his belt—at the request of patrons in Loudoun's bars—Mininberg cites a songwriting workshop in Nashville with country soul songwriter Marc-Alan Barnette as being particularly helpful.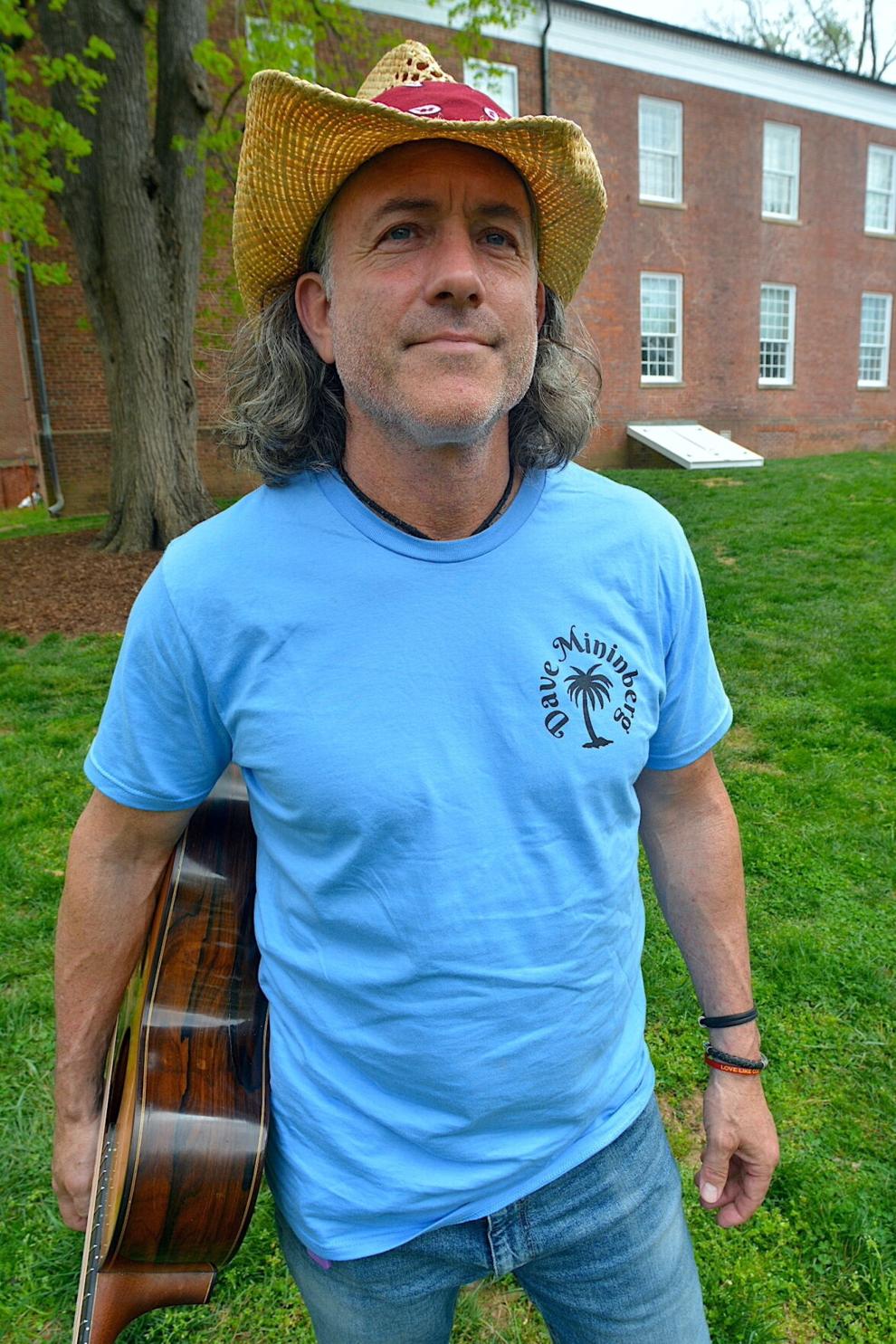 Every time Mininberg would return to the "Music City" (all in between teaching), he'd gain new connections, friends, and inspiration for future songs.
He would even organize annual trips to Nashville for some of his musically inclined students working on capstone projects. Over a few days, the students would attend a workshop, tour a recording studio, experience Nashville's infamous writers' rounds, and speak with Mininberg's songwriter friends.
These friends included Joie Scott (who's written for Shania Twain), Bruce Burch (who's written Reba McEntire hits), and even one of Mininberg's former students Matt McGinn (whose songwriting credits include Kane Brown, Blake Shelton, and Tim McGraw).
"With the folks in Nashville, I was getting better at [songwriting] to the point where around [Loudoun] I'm one of the few guys who will go out and do originals. I can do four hours of originals if they wanted," Mininberg said.
In November, Mininberg hosted a sold-out album release party at Old 690 Brewing Company near Hillsboro. The nine-track album, "Change Your State of Mind," is a collection of trop rock songs Mininberg had written and recorded over the years at The Facility Nashville recording studio. 
Each song—from the southern rock "Gonna Get Lit Up" or the aptly-named "Jimmy Buffett Didn't Write This Song"—serves as a mini, warm weather vacation telling stories of happy hours, sunsets, and simple everyday pleasures near the beach.
"In college, I got turned on to Jimmy Buffett. … His stories and his songs just kind of take you away. When you listen to it, depending on the song, it's something that hits home with you. But it could also be something that, when you're listening to it, you're not thinking about anything else. You're just living in that moment."
With Mininberg's upcoming retirement from teaching, he looks forward to taking advantage of every moment to grow as a musician. Over the next year, his goals are to co-write more with other songwriters, try to get his music on larger radio stations, and travel more by playing gigs around the U.S.
"I think the biggest kick I get is when someone comes up and says either [the song] resonated with me or I knew someone like that. I always advertise myself as a mini vacation. If for three hours you don't think about all the stuff going on in your life, then that's the best to me," he said.
"It's also cool when former students send me a quick video where they're in a car somewhere or in college blaring my music. If young folks like your music, too, that's really cool to me. If you go to a Buffett concert or a Kenny Chesney concert, there are people that are 14/15, up to grandparents because good is good, fun is fun, and everybody can connect that way." 
 To preview Dave Mininberg's upcoming shows, become a patron, and find links to his social media—including his YouTube channel with a vlog series on Nashville—check out his websit davemininberg.com.