As Arts for All Loudoun's Amanda Barr was brainstorming plans for the organization's annual spring musical, one show kept rising to the surface. Barr knew it was time for the community theater group that embraces actors of all abilities to take on the beloved Disney classic "Beauty and the Beast." 
"It has a really great message about loving somebody for who they are, and that's what we try to teach with our particular group of people," said Barr, who is directing her third production with Arts for All. "Everybody is so different and has different abilities, and we want them to love themselves for who they are and love others for who they are."
Arts for All's production of "Beauty and the Beast Jr." runs March 17-19 and March 24-26 at the Franklin Park Arts Center. The organization, a Loudoun community theater staple for more than 30 years, provides performance opportunities for Loudouners of all abilities, offering starring roles to actors with disabilities while also creating much needed community theater experience for young actors of all abilities.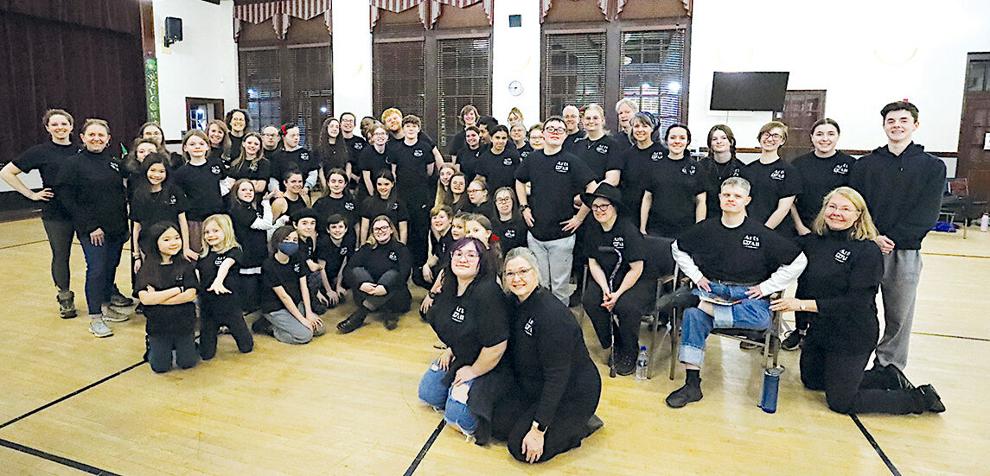 "There's a reason we're called Arts for All," Barr said. "There's been a rise in auditoners who don't have any visible or diagnosed special needs. They want that community theater opportunity," Barr said. "We had the most auditioners we've had in a long time."
But Arts for All's unique mission of inclusion means this isn't just any community theater production. 
"This is the high point of the year for our participants. … This is what they live for. It's a completely different experience. It's a lot of work and it's so worth it," said Arts for All co-president Jody Rodgers.
Barr said this year's production is also a culmination of the organization's push to produce familiar and engaging shows in recent years. Last year's production of "Seussical" was a hit with performers and audiences alike, and "Beauty" brings back numerous returning actors from that show.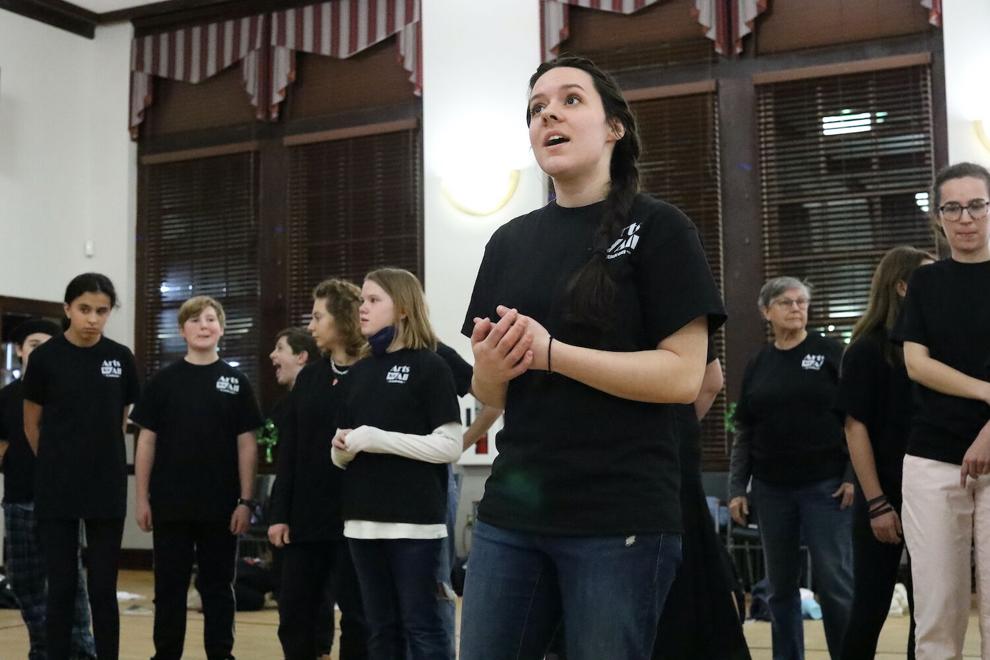 "We've done a lot of privately written shows in the past," Barr said. "We're really excited to transition to more well-known shows. … Right now, Arts for All is one of the only community theater options in Western Loudoun. We're excited to bring more opportunities."
With its familiar songs and characters and show-stopping numbers including "Be Our Guest," the Disney musical also raises audience expectations, Barr said, and the cast and crew are rising to the occasion.
"At our first rehearsal, we started singing, and everybody just jumped right in. We didn't have to completely teach an entire song to the entire cast because everybody knew the music. … We're trying to build up that confidence with all our actors so we can hit those expectations," Barr said.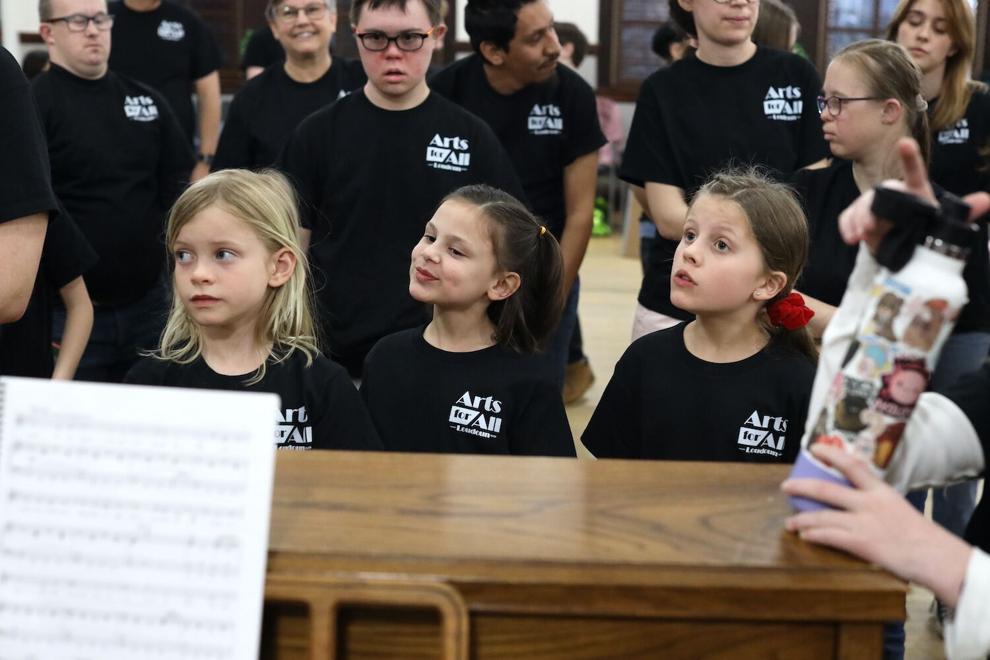 The beloved show has brought an enthusiastic cast, many of whom were inspired to audition because of their love for the movie. The Disney film and familiar characters were an inspiration for 16-year-old Eliza Schoppert, one of the show's narrators.
"It reminds me of the movie," Schoppert said. "I love Gaston even though he's a villain."
The production features familiar faces from the "Seussical" cast, including Zoe Skuce as Belle who enchanted audiences in her role as Mayzie in "Seussical." The cast also includes Tyler Bernreuther as the Prince, Asher Kordon as Gaston, Tom Hughes as Lumiere, Elpitha Skuce as Mrs. Potts and the adorable Ryan Desai, who recently starred in A Place to Be's "The Snow Monster," as Chip. Loudoun community theater veteran and avid Arts for All supporter Phil Erickson stars as The Beast. 
"The thing I like about the role of the beast is the idea of transformation. We all believe that everybody needs a second chance and that people have the capacity to change and to learn humility and genuineness," Erickson said. 
Kennedy Krinigis, 16, who plays a villager in her first role with Arts for All, said she was inspired to audition by the memory of a medically fragile childhood friend who died at a young age. 
"I thought this would be a good way to honor her," Krinigis said. "Everyone here is so accepting and kind, and I really feel like I'm doing a good thing–helping others and doing something I love."
The production team, spearheaded by the dynamic Barr, is made up almost entirely of women and features new team members, including choreographer Sharon Mercke, a longtime dance instructor in Loudoun, and music director Ashley Gant, a licensed music therapist. Woodgrove High School seniors Zoe Joseph and George Hughes have also returned for their final year as stage managers for the production. 
The production coincides with a visual art show from Arts for All's sister organization DaVinci Arts. The new exhibit "Beauties and Beasties" runs March 14 through March 27 at FPAC's gallery space, with an artists' reception Saturday, March 18 at 5 p.m.  
Barr, who now works as a programmer for Loudoun's Parks Recreation and Community Services agency, has longtime ties to the Arts for All. Barr started with the program as an actor as a kid and returned as a director after earning a theater degree.
"I think the community is really excited to see it, and we always like to bring a little touch of magic to the show," Barr said.
Arts for All's "Beauty and the Beast Jr." runs Fridays March 17 and 24 at 7 p.m., Saturdays March 18 and 25 at 7 p.m. and Sundays March 19 and 26 at 3 p.m. at Franklin Park Arts Center. Tickets are $15 for adults, $10 for students and seniors. DaVinci Arts' exhibit "Beauties and Beasties" runs March 14 through March 27 at FPAC's gallery space, with an artists reception Saturday, March 18 at 5 p.m. For tickets and information, go artsforallloudoun.org.