Kristen Shehadi had been a hair stylist for more than a decade and had come to be a sort of guru for her clients on various topics related to health and wellness. She had made a concerted effort to focus more on the products she was using and what she was putting into her own body after her middle child was born, and she would share that insight with her clientele. "I had all these people in my chair ask me questions … I realized feeling good about yourself is more than just one thing. It's everything. It's a lifestyle," she said.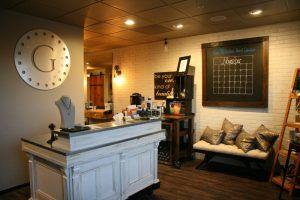 So the Brambleton resident began working to build a brand that focused on products that were better for the environment, and thus better for everyone. She saw a need to create a space where "we focused on everybody feeling good about their unique traits, and how they feel about themselves." GLOW Studios opened in its Ashburn studio Nov. 1, with the goal of offering women and men a place where they can focus on both body and mind. With co-creator Liz Kurila, a massage therapist and health coach, Shehadi said the goal in creating GLOW was "to build a brand that was more than just one thing." The four components of GLOW—GLOW Hair, GLOW Body, GLOW Skin, and GLOW Fit—illustrate how Shehadi and Kurila have endeavored to cover all their bases when it comes to the needs of the everyday adult. Shehadi brings her knowledge and expertise in offering all hair services and products, while Belmont Green resident Kurila supplements the studio with her expertise in massage and health. An aesthetician is also on staff to provide skin care services, and the business is partnering with local boutique fitness studios throughout Loudoun for the GLOW Fit component of the brand.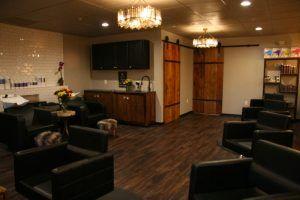 Shehadi and Kurila created a smaller, intimate space to give customers that warm feeling throughout their experience at GLOW. Many customers, Shehadi notes, remark at the end of their visit they don't want to leave. And that's a good thing, as repeat customers are the goal at GLOW, and the co-creators hope to attract new clientele that is just as interested in working on one's outer, as inner, self. "I want to empower people to feel good about who they are everyday," Shehadi said. "If you feel good on the inside it shows on the outside. Your inner glow reflects your outer glow." For more information on GLOW Studios, go to glow-studios.com.